2017: The Music That Moved Me.
If anything, 2017 could be summed up in a few cliché words: challenging, tiring, and growth-inspiring. Like I USED to do, I want to take some time to appreciate one of the things I enjoyed about this year: the music. Something to note: this list contains many songs that could be characterized as subdued, minimal, and, for lack of a better word, chill. I think as the world raged on around me, I used music as my escape. To bring me back to basics. And to take my mind off of the many "interesting" developments 2017 had to offer. Here is my very own Hot 100 of the year:
Honorable Mentions
Demi took major steps to diversify her sound and image – and it paid off. Her new album cuts made an impact on my listening tastes this past year, as you'll see soon enough.
This song. One of the most powerful ones to be released this year.
P!nk showed us just why we fell in love with her all those years ago. All it took was a simple message about remembering the things that matter.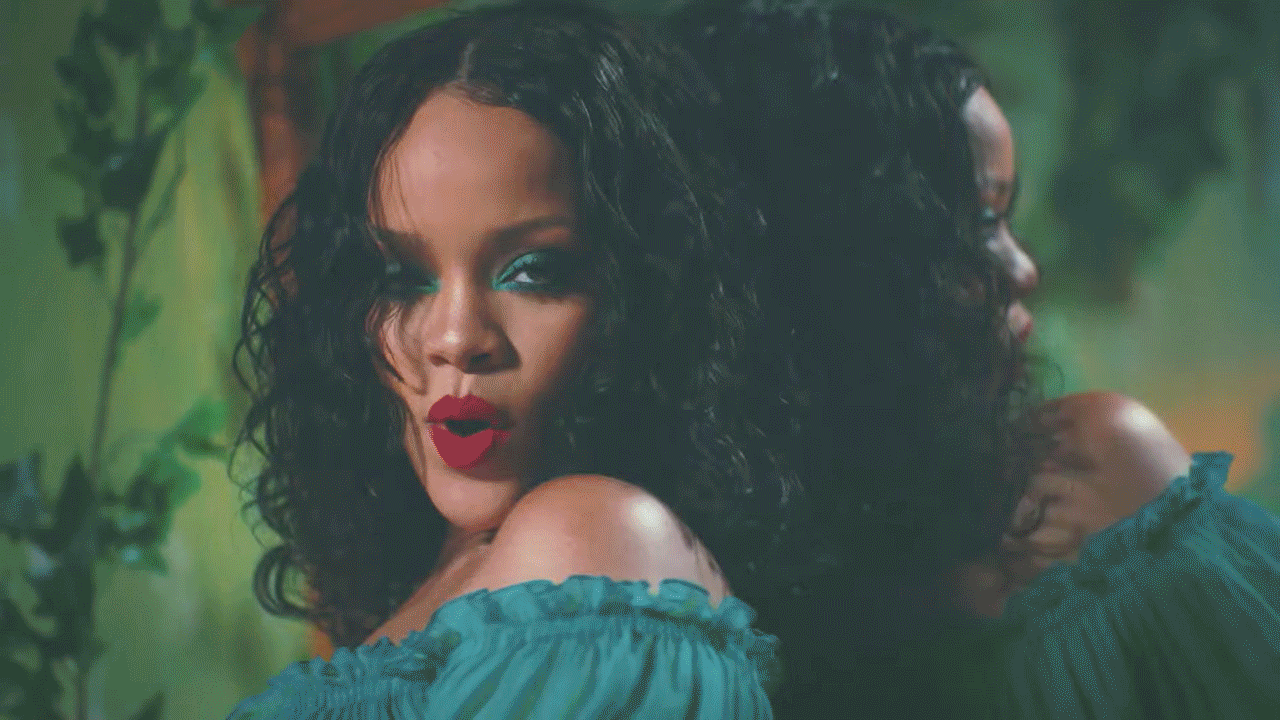 This song will forever remind me of my trip to Provincetown, where my best friend and I heard the song five times in a row while frolicking roaming about on the boardwalk.
Rihanna truly made this song. For all the attitude and sexuality that girl packs, she oozed it all onto this slick track, making this song one of the handful of summer songs that will remain timeless.
Need I remind you that Tinashé is one of the best dancers in the game currently?
Really disappointed that she didn't release this on the album 😦 It's a solid track that she originally released along with "Havana," and, well… I'm sure you know which one became the hit.
Who knew this song had the perfect sound for a '80s workout video? GaGa's one-off single was a beautiful mid-tempo ballad with a rock edge, but this remix reinvigorated it and allowed me to feature it on my many playlists that defined some of my biggest moments this past year.
Kittu's Hot 100 of 2017:
SZA came to slay this year.
SZA really has such an amazing year. She promoted her phenomenal debut album, gained even more momentum as an artist to watch, was featured ALL OVER one of my favorite shows of the year (HBO's Insecure), and collaborated with some amazing artists in their own right. In terms of this song, "Weekend" sees SZA at her best: relegating herself to accept her situation and make the best of it. She may not necessarily like it, but she's happy enough to be there for the ride. In terms of healthy relationship goals, this song has none, but it's real. And for that, I commend SZA for lending her voice to this dating epidemic.
This year, Katy took a chance – she tried to make pop more purposeful. The issue here is that while her intentions were great, she is not the pop star anyone expected to carry this torch. It was a reinvention that was off to a rocky start from the beginning – this is the same icon who had been at the center of various cultural appropriation scandals just a year ago. If there is one thing we can learn from all of this it's that there are people out there who want to understand how to deal with these issues in a productive manner. And there need to be more legitimate resources out there for people to become "woke" in an appropriate manner. Oh, and in terms of the music, it's Katy – you know it's always going to be a solid bop.
98 (tied). "Automaton" by Jamiroquai
It was a return to form for Jamiroquai, showing us that this electronic maven still has it in them. The beginning of the song, with its dark electropop leanings, reminds me of the historical seediness of LGBT scenes past. Through its electronic flourishes straight out of the sound effects files of the last Star Trek film, we finally see the Jamiroquai that brought us the feel-good "Virtual Insanity" and others. It's what they do best: futuristic electropop with a tinge of innocence and happiness sprinkled in.
98 (tied). "Enna Sona" from the OK Jaanu Soundtrack
The song literally translates to "How could make something so beautiful and precious?" Yes, it's a cheesy AF love song.
Future took many risks this year. After releasing two stellar albums back-to-back in the first quarter of the year, he has collaborated with various artists, boosting his profile even more. It's been interesting to see how his sound has evolved, too. Personally, his albums were a pleasant change from his previous releases. While the album version of this track is gold on its own, Kendrick's verse on the single mix provides a welcome break from the hypnotic and repetitive lyricism we all have come to appreciate from Future. If you have played both the Kendrick feature and the album versions to death, check out the Marshmello Remix, which breathes new life into an already addictive track.
I admit I'm a Taylor fan. As problematic as she is, she produces a great beat and can write the lyrics that describe the inner workings of my soul. Don't blame me for the number of tracks she has on this list…
93 (tied). "Touch" by Little Mix

Little Mix picks up where other UK girl groups (AKA Girls Aloud and The Saturdays) left off in terms of harnessing and celebrating their sexuality.
93 (tied). "PAINKILLR" by Erika Jayne
Yes, this is an oldie – I recently discovered it when I Wikipedia'd Erika after watching an episode of Real Housewives. (Gotta love that free Live TV streaming on Southwest Airlines!) Yes, this is one of the gayest songs I discovered this year, and, of course, it was on repeat throughout my friends and my PRIDE-related activities. With a pulsing and repetitive beat, Erika does what does best: command your attention with glitz and glamor. It's just such a good time.
Lorde is our internal dance track whenever our favorite song comes on.
Good lord, Lorde! You created an even more spectacular album chock-full of seething lyrics to former lovers and the cynicism that would make any millennial turn the volume up. While I didn't initially jump head-first into this release, I have seen the (green) light. Looking forward to seeing you in concert in March, where the two of us can awkwardly interpretive dance together to your coming-of-age bops.
This song can go one of two ways: Adam Levine actually being open to becoming more "woke" and educated on social justice issues, OR he just wants someone to come over for a late-night rendezvous. I'm choosing to believe he really wants to be "woke" and wants someone to help him out by explaining the intricacies of various issues, but let's be real – it's Maroon 5. This is definitely a late night booty call song.
Nick Jonas in "Remember I Told You," being the child he will always be in my heart.
There is something so subdued about Lorde. Her presence commands your attention, not the beat. While the album cut is fire all by itself, it's this single mix featuring some of the hottest new artists that pushes the song to that final, grand explosion in a way that makes sense. Post Malone is great here, but Khalid and SZA's contributions are the reason this remix was even commissioned. Their voices and styles compliment Lorde's aloofness so well – I mean, one could even say that Lorde's breakout hit "Royals" helped make these sounds more mainstream and contributed to both Khalid and SZA's own successes this past year. Overall, this release was a pleasant surprise. One that obviously made an impression on my ears this past year.
Luis Fonsi in the sensual video for "Despacito," one of the biggest songs of 2017.
This song was LITERALLY everywhere. It followed me throughout the summer and then infiltrated my Indian adventures (where the songs on repeat were this one, "Closer" by The Chainsmokers and Halsey, and "We Don't Talk Anymore" by Charlie Puth and Selena Gomez). Luis had a career-defining year, gained major exposure, and even ushered in an influx of Latin hits that infiltrated English-speaking radio. So yes, though this song was the epitome of overexposure, I am happy that it happened if only for the diversity it has promoted in 2017 pop radio (cue "Mi Gente" by J Balvin, Willy William, and Queen Bey).
I discovered this remix while out with friends one night and my life was forever changed. While the original is a classic in and of itself, this remix hits even harder, incorporating the most enjoyable parts of the original while providing a much-needed modern update to the bass line.
76 (tied). "Paris" by The Chainsmokers

This song takes me to those carefree days…
This song gave me all the feels. Honestly, I'm not sure what it was about the song itself – it's as formulaic as all of The Chainsmokers' music tends to be. I think the beat reminds me of simpler times. Reminiscent of "Midnight City" by M83, I felt transported back to those college days when the only worries I had were studying for an exam, reaching some sort of deadline for a campaign or story I was writing, or where I would celebrate that week's accomplishments with my friends. Life may have become much more complex since then, but it's nice to revisit times when nuclear warfare was not an actual possibility.
75. "Radha" from the Jab Harry Met Sejal Soundtrack
The now-iconic video for "Look What You Made Me Do" showed Taylor at her pettiest and telling the world that the sweet, innocent, doe-eyed Taylor of years past is… Dead.
This is Taylor at her most unapologetic. And while the original is pretty much everything (not just the attitude in the lyrics – it literally encompasses various genres of music, hopping seamlessly amongst them), check out this reimagined version relying solely on a voice, violin, and cello.
With a voice as angelic as hers, Jessie can truly do no wrong. With her recent LP Glasshouse, Jessie found a way to produce a follow-up to her opus of a sophomore release Tough Love that could stand out from the shadows of its predecessors (both her debut and Tough Love). Her knack for encapsulating the rawness of love in all its splendor is one of the many things I love about her and this album. On songs like "Love," Jessie relies on simple production and few vocal gymnastics to slow things down and just be honest with her lover. It's a beautiful song about a beautiful thing. What can I say – I'm a sap for these types of things.

Here is the immensely-talented Riz Ahmed being adorable in Charli's video for "Boys," which highly sexualized prominent men in the industry in order to create a "female gaze" and subject men to the same trials women usually undergo in msuci video treatments. In other words, #Feminism and cute guys being cute.
Charli has been a staple of my year-end playlists since she burst onto the scene in 2012. With this song, Charli was able to manufacture a "female gaze" based on the ever-present male gaze. She sexualized men in a way that women are subjected to daily. She essentially flipped the script, showed that women can also be sexual beings that can daydream about dreamy Joe Jonas and Riz Ahmed. This sort of empowerment is a theme of her work. While in certain places it may be subtle, this song (and accompanying video) are anything but. And I am definitely thankful for that.
Is it bad that I still belt out "Into You" when it pops up on my shuffle? Don't answer that.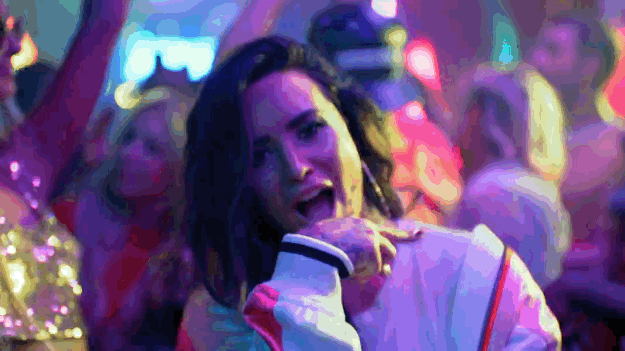 Demi throws the best breakup party ever in "Sorry Not Sorry."
It was "Cool For The Summer" Pt. 2. #SorryNotSorry was the kiss-off song that we all needed this year. Whether it be a toxic relationship or a toxic president, we were all trying to live our best lives even with these presences in our lives. Demi stepped up to the plate and provided us with the song to get us through these dark times. A song that taps into our pettiness just a little bit and gives us that satisfaction of knowing our lives are just a little sweeter without that negativity anymore.

This golden trio (Sia, Miguel, and Queen Latifah) teamed up to reimagine the Hamilton classic "Satisfied" – and, trust me, it definitely leaves the listener satisfied.
Who knew Lin-Manuel Miranda was such an amazing writer? (We all did.) But what none of us realized was just how much more epic his work could become when he collaborated with other prominent artists as he did in "The Hamilton Mixtape." Through this, we, the masses, were blessed with this gem of a collaboration, featuring Sia's powerhouse vocals, Miguel's sexy slyness, and Latifah's larger-than-life personality. A song about achieving satisfaction one hopes to gain through eternal love, how responsibility and society have the power to impede us in this pursuit… It spoke to all of us who strive for greatness in all aspects of life, and the compromises we may endure in order to just taste that sweet, sweet victory.
It was Camila Cabello's year. After breaking away from Fifth Harmony, she racked up a bunch of collaborations and began work on what culminated into a stellar debut album. Here she is in the video for "Hey Ma."
As if we needed another reminder that everything Cashmere and Ariana collaborate on is gold… These two superstars come together to give us a song that encapsulates the longing for that person you just can't kick. It's the longing… that vulnerability… those soaring vocals. It tells the story of love gone wrong and how, regardless of what Ariana tries to do, she just can't shake that guy off. We have all been there. And it definitely came in handy for some emotional moments this past year. For some of their more upbeat collaborations, look up "Adore" or "Be My Baby."

ZAYN is #GOALS (minus the whole drug use thing). Though he didn't promote this song at all, it was great to hear some new music from this anxiety-ridden and immensely-talented artist.
When it comes to The XX, excess is never an option. And this is certainly the case with this remix. Relying on simple, hypnotic instrumentation, Jamie transforms this song into the perfect trance-inducing bop, focusing on the emotions felt through the melody and minimalistic lyrics. The feeling itself is very much an in-between, where you're gearing up for the journey ahead, but you're waiting for that commitment on the other end. As the original relies on lyrics to paint this picture, Jamie's remix delivers the same uncertainty using just beats. Interestingly, this song soundtracked my memories of circuit parties with loved ones this past year – it fit perfectly amongst the backdrop of uncertainty in terms of a future without my father, a potential romance with certain "partners," and a coming into my own as I grew from the various tragedies of this past year. My life was on hold, and this song captured this sentiment seamlessly.
Jessie showed us all why we originally fell in love with her in her Elton John-inspired "Midnight."
It was the sexy breakout hit from the least sexy One Directioner. But hey, it definitely made me a fan!

I need to learn the dance from this video. Stat.
54 (tied). "Anymore" by Goldfrapp
As the first single from their newest full-length release, "Anymore" marked a return to the dark, S&M-inspired electro music that defined the duo's second album era. The difference was that it felt a little more classy this time around. With "Anymore," Goldfrapp didn't demand our attention – they were unapologetically themselves, allowing us to peer into the hedonistic tendencies that shape their fantasies. This was even more evident through the imagery used in their concert experiences. To say I was glad that they released this album when they did was an understatement – as I dealt with the aftermath of losing my father, I needed something so out of the ordinary to take my mind off of things. Goldfrapp provided that through their music, and for that, I am truly grateful.
I find it hilarious that someone thought this song needed ANOTHER boring video. There exist two terrible music videos for this song, now. Thanks, Calvin.
Leave it to Kelly to deliver some of the greatest imagery of what it means to be in love. On "Meaning," Kelly delivers a fresh take on one of the oldest topics in the book of life: Love. Using a Motown-inspired beat chock-full of horns and soaring vocals, she inspires all of us to never give up on that elusive mistress known as love. Because, at the end of the day, it is the meaning of life.
There is something so deeply haunting about this track. Whether it's the multiple chances Demi gives to this love interest or the subdued production, Demi had me feeling all of the feels.
Oh look, it's just another B-side from her E•MO•TIONS sessions; just another kickass song from an underrated songstress who manages to craft the most timeless and feel-good songs I've heard in years. Carly wants to cut to the feeling with her lover. She wants to move past all the rigamarole. And it's evident in the expediency the listener witnesses throughout the song. Here, she builds and crescendos, taking the listener on a journey of all the feels. And you're left craving more – more Carly, more B-sides, and more Carly-induced euphoria.
Now… the Top 50
Galantis doing what it does best: Bringing down the house.
The elation this song draws out of me… Galantis has a knack for creating innocent-sounding jams that capture the essence of positive emotions. As they did with their previous hit "Runaway (U & I)," this duo takes us on a journey of those feelings that culminate in pure, unadulterated love. I know I definitely thought about that night in September (November for me) every time this song played.
This is Drake at his best – discussing the disintegration of what initially started out as a passionate and intense union that burned out as quickly as it began. Drake may be many things to many people, but his take on heartbreak and the wrong turns in relationships are where he truly excels. There's a reason the phrase "Don't Drake and Drive" exists – you WILL end up at your ex's house, texting them to see if they're awake #MarvinsRoom. (If you are tired of the original, check out this amazing cover by Paramore.)
48. "The Breakup Song" from the Ae Dil Hai Mushkil Soundtrack
Regardless of the music video or the many different groups of friends I have ever danced with to this song, there is only one person who will ever come to mind when I play this jam: Christina Gokaldas. I will always remember our nights at our hotel bar, dancing up a storm to this song, becoming friends for life. Looking forward to even more memories with Christina and the rest of my #KIP41 BFFs!
Yes, the original is a masterpiece in itself. But, check out the Cash Cash Remix to change it up and add a thumping bassline to your life.

This video. So colorful. So dramatic. So extra. And I love it.
Dua Lipa made her mark with her previous string of modest hits like "Blow Your Mind" and "No Lie," but it was "New Rules" that really showed her prowess for making gorgeous pop songs. In terms of the song itself, it had all the makings of a hit pop song: talking about the struggles of a relationship gone bad, allowing audiences to relate to the singer's bad choices #BeenThereDoneThat, giving advice on how to properly handle the situation, and packaging it all in under 3:33 seconds. Its repetitive nature doesn't hurt, either. Neither does that colorful and synchronized music video. At the end of the day, Dua shows is all that she's going nowhere – she's got new rules and she's here to stay.
(Maluma and Ricky Martin) They're adorable. And their collaboration was EVERYTHING this summer.
42 (tied). "Another Day Of Sun" from the La La Land Soundtrack

Miley running away from her past (and the communities she essentially exploited to get famous) in order to rebrand as more family-friendly and mature. Eh, at least we got like three decent songs out of this foray.
A song so saccharine, I was surprised to see that it was Miley singing it initially. "Malibu" is the epitome of California dreaming and beach bumming. For an alternate, high-energy substitute, check out the Tiësto Remix.
38 (tied). "Uh Huh" by Julia Michaels
Julia's second single release felt like the continuation of the budding relationship she established in her first single ("Issues" – and don't worry, more on that single later). On "Uh Huh," Julia goes into descriptive mode, making sense of her electric feelings she has developed for this new love interest – specifically when they're between the sheets. She isn't afraid to be up-front about her feelings, emoting about how time without her beau feels like the shakes that addicts feel without their hit. Her emotions are going in for the kill, and she is very much okay with sealing this deal.
Camila Cabello is too adorable. And her music is so legit. Expect to see some of her album cuts on next year's End of the Year List.
With just a piano and her voice, Taylor describes the lasting love that she has found with her new beau, including how she will be there for both the New Year's Kiss AND the cleanup the next morning. I think what she means here is that it's  not just the passion she's here for – she also wants to be there for the good, the bad, and the ugly. She wants the full experience. Because this person she has found is worth it all. It's a type of love worth aspiring toward.

What's not to love here? Rita looks gorgeous and she's showing off NYC in all its splendor.
I surprised myself at how much I latched onto this song. Rita had already delivered one stellar hit this year with "Your Song" (look further down 😉 ) and I honestly thought that would be it from her, but then she came back with the sonically-climbing love anthem that pushes you to heights only achieved through such positive emotions associated with love. I legitimately was ready to take the love of my life my puppy anywhere away with me after my first listen.
31 (tied). "Tu Chale Toh" from the Qarib Qarib Singlle Soundtrack
Let me start by saying I love BETTY. Having seen her perform live a couple of years ago, I was blown away by the energy she gives to her audiences. And it doesn't hurt that her music is just underrated and amazing. Now – on "Human Touch," BETTY explains how sometimes all we need is a little body contact. And sometimes, there's a person from our past who may know how to push our buttons just right, even if it's just for a night. It's a constructive argument in favor of sexual liberation and defining relationships that work for both parties. And it doesn't hurt that its slinky production and her breathy vocals make it a perfect song for setting the mood. For a more house-driven take on this song, check out the White Panda Remix.
Shakira and Prince Royce tear it up on the dancefloor in this stunning video.
A throwback to Katy bops of yesteryear, "Roulette" is the quintessential Katy song of 2017. As much as songs like "Chained To The Rhythm" vied to make a mark in the public consciousness as music with a message, "Roulette" was anything but. With its theatrical production and lyrics about taking a chance and leaving her fate to the gods, Katy served us early '90s dance realness with a dash of consensual loving. She invites the object of her desires to test limits. The song itself compares the dangers and rush of Russian Roulette to the dangers and rush of Love (and lust, to be honest). This is the song I believe will put Katy back on the map of pop relevancy… if she tones down the childishness (refer to "Hey Hey Hey") and turns up the sexiness (à la "I Kissed A Girl").
Yes, the original was EVERYWHERE this year. That's why the Cosmic Dawn Remix was my savior.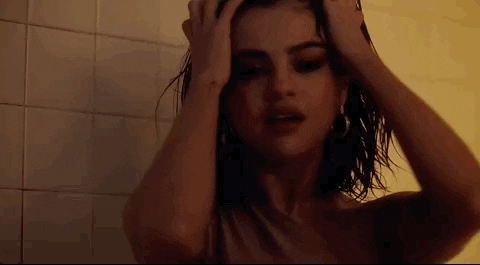 Like Selena (tries to be in her music), love can be an intense emotion.
It finally happened – Selena collaborated with electronic artists who understood her musical style and used these limitations to produce some of the most defining singles of the year. On "Wolves," Selena utilizes the chill, subdued sound she has cultivated to express delicate emotions in her signature, subtle way. Using Marshmello's stellar production, we are guided through the immediacy of her experiences, just trying to reach this potential lover by any means necessary. All in all, it's one of her best collaborations to date.
From the first stroke of the violin, I can't help but screech along with the radio.
One of my favorite collaborations of Clean Bandit's this year, "Symphony" has a way of putting me in a great mood. Its bouncing melody compliments this analogy of love as a complex structure of many working parts, where your loved one and you fit perfectly together to create such beautiful music. It's almost as if Clean Bandit took a page out of Kelis' songbook and rewrote her hit "Acapella" from the other perspective. Where Kelis talks of how her lover has brought her to a place where she no longer feels her life was acapella, Clean Bandit and Zara are on the other side of the spectrum, where love is still fresh and new. Where they're confident in the love to call their lover out and say that they want to be held tight and not let go, reaching a similar place to Kelis'. And, at the end of the day, it truly is an amazing use of an actual symphony in a pop song. So, thank you, Clean Bandit, for this gorgeous song.
And on the other side of the coin, we have Tove Lo's epic and sedated "Disco T*ts." Utilizing a repetitive and simple structure, Tove further solidifies her reputation as the resident stoner cool chick. With a slick yet minuscule production, "Disco" transports the listener to the middle of the dancefloor, where all are able to just feel themselves in a judgment-free zone. It's raw. It's unapologetic. And it's ready to go. So let Tove take you on the ride of your life. If you're looking for a more aggressive version of the song, check out the Oliver Remix.
Shawn Mendes had QUITE the breakout, and I'm pretty sure there is nothing holding him back from running to the No. 1 spot with his next single – as long as it is as much of a bop as No. 22 is.
The sad part is that "Chantaje," one of her most electrifying and trance-inducing releases in years, was ineligible for this list because I put it in my iTunes Library on Oct. 28, 2017. Ugh. But, I mean, the rest of the El Dorado album is also pretty amazing. Including this song about her love for her gorgeous baby daddy Gerard Piqué.
Only Drake could take Jennifer Lopez's iconic chorus from "If You Had My Love" and transform it into the drunk-text anthem that it became in 2017. Just another example of Drake's prowess as one of the most successful rappers/R&B singers/pop machines out there.
When I first listened to Taylor's album, I immediately gravitated to this gem of a song – it was as if she utilized the same effective songwriting formula that shaped the favorites "Wildest Dreams" and "Enchanted". She describes how she was perfectly content by herself and then this person comes along. This person who just happens to change everything. Interestingly, the song doesn't ever into unhealthy relationship territory, as if Taylor understands that yes, this budding relationship is great, and this person only adds value to me. It's a sweet song about the beginning sparks in a relationship. The ones that give you those rose-colored glasses, but with a side of wisdom on the pitfalls of modern dating.

Selena turns up the sensuality and counters it with a horror-esque bizarre representation of sexuality in its less-portrayed forms.
As was the theme of all of Selena's releases this year, she gave into the minimalist, low-key sound she capitalized on "Hands To Myself." "Take it or leave it." Selena is her most confident here, knowing that she is the fetish (or desire in the case of this song) of her lover. The sensuality is turned to the max as she purrs about getting twisted up like origami and never denying her lover of his appetite. While it definitely misuses the word "fetish," I'll forgive her because this hypnotic song is mostly true in my case: I have a "fetish" for Selena's songs.
Honestly, the video is weird, but the song itself is pretty great. Alas, Katy, this era is just not working out as well as any of us hoped :(.
Oof. A gorgeous song with just enough sappiness and innocence to qualify as a pop hit, "Song" was the first Rita song that I immediately fell for on first listen. It demands very little in terms of production (as was proven when she and Ed Sheeran sang their acoustic duet of this gem). The song soars through its brilliant storytelling; Rita's confidence and ownership of her sexuality is the cherry on top that solidified my love for this gorgeous song. And speaking of gorgeous songs…
"Ocean blue eyes | Look into mine | I feel like I might | sink and drown and die…" – you have no idea how many times I sang that to the last guy I was into. I discovered the song at a pivotal moment – I just came back from India, and I had met the epitome of this song. Literally flabbergasted when I met this person – I literally didn't even know what to say. But, as is real life, this song just describes the initial crush that can form when one meets someone who could actually be the "King Of (Your) Heart." It's that slice of life this song occupies – that crushing moment when you lay eyes upon the gorgeous individual and the situation could not be further from ideal – that's what this song encompasses. It's this tongue-in-cheek, defeatist attitude that makes this adorable song work so well.
"Slide" will ALWAYS remind me of HBO's Insecure.
"Slide" was more than just a great song – it was Calvin's way of showing the world that he could diversify his work. That he was more than just a late-night-rave club DJ. This collaboration pushed the boundaries of musical genre, where electronic and R&B could ménage with Funk and still sound as fresh and introspective as everything Frank Ocean touches. Honestly, I'm still surprised at how effortless this collaboration comes across… As if it was always destined to be. Great job all around, people!
Let's be real. The chorus is fire. The rest of the song grows on you. But I'd listen to it again and again for a chance to hear that chorus and subsequent breakdown. In all of its aggressiveness, the chorus rests like the oasis it truly it is. And am I the only one who thinks this would have been such a better first single to introduce the world to the new sound Taylor was going for in Reputation.?
Initially, I was not impressed with this song. I felt like it was a Kygo song that could have been executed by any female singer. While the song may not have been exclusively crafted for Selena, she still managed to hit all the right notes. Her star power (I'm sure) contributed to its overall success. While the lyrics are something I can understand Selena singing, the melody and arrangement was an unexpected surprise. Eventually, the song did grow on me (as a result of the moving video), and it managed to become one of my songs of the summer.

When this video does get released, it will be epic. Halsey, drop it, already!
And finally, in 2017, those who identify as bisexual were given an anthem to sum up the dangers of falling for a game-player. An ode to the fuccbois and -gurls of the world. Halsey, who has spoken openly about her own bisexuality on multiple occasions, finally addressed it in her art. Explicitly. And the results were amazing. Both Lauren and Halsey are the poster children for the bisexuality identity, and both play off of each other in what can only be described as exploring the wreckage of a disintegrating relationship (or a two-week dating "thing" as we know it in NYC). It's as commonplace as one would expect when there are multiple options on every corner. And that's why a song like this is so important to have in 2017/2018.
From the first high-pitched ad-lib to the hypnotic and repetitive beat, "Nashe" consumes the listener, getting them drunk off the song. The chorus itself literally translates to"this girl is high AF." Culturally, high means under the influence of any sort of drug, including alcohol (to which the male protagonist is referring). It is the epitome of summertime soirées and my time celebrating life with my amazing friends in India this past September. And this song crosses cultures, too – my American friends loved to pregame to this one. It just goes to show: when you have a legit beat and melody, good times can translate over, sans subtitles.
Now… The TOP 10 of 2017.
10 (tied). "Now Or Never" by Halsey (played 108 times)
Halsey in her Romeo + Juliet-inspired video for "Now or Never."
Halsey is one of those artists… I knew she was talented, but I had never taken the time to get to know her work. That all changed when she released "Now or Never." With eerie similarities to Rihanna's "Needed Me," I immediately fell in love with this single. In classic Halsey fashion, she's giving her lover an ultimatum. She talks about how she's done everything to show her love for this person. And now she wants to know if he or she is down. It's the attitude of not wanting to waste your time – the epitome of my views on dating in NYC. When I'm sure about a guy, I know it deep down. And if they aren't on board when the situation presents itself, it's just not in the cards; it's time to move on. I'm not in the business of pining for potential lovers, waiting for a commitment from another fuccboi. It's either (now, now, now, now, now, now…) now or never.
10 (tied). "ILY2" by Charli XCX (played 108 times)
Here is
Charli XCX
, one of the most talented individuals in the game today.
Such a kick-ass production. If there is anyone who continues to really push the boundaries of pop music, it's Charli. Her Number One Angel album redefined what pop music could sound like. Filled with songs that are just a little bit jumbled, unpolished, and packing all the emotion, Charli taps into this authenticity that tends to be missing from some of the biggest pop releases in 2016/2017. It's real. And that's what makes it so enjoyable. Now… in terms of the song: it's Charli's ode to her lover. To the one who (probably) "accidentally" let slip that he loves her. And this is her sweet, beautiful reply. Spoiler alert: she loves him, too.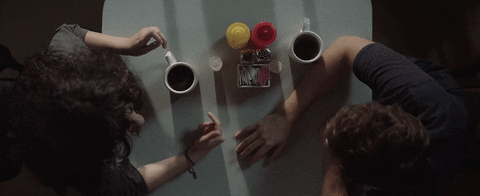 The video for Zedd's and Alessia Cara's "Stay" still brings me to tears.
Alessia is definitely one of the underrated newcomers to the music scene. She's a consistent hitmaker, tapping into this raw emotion with which listeners can easily connect. Throw in Zedd's flawless swooshes and production and you have the recipe for a smash. I discovered this song after watching a trailer for the film Everything, Everything. Like the film, the song really hit a nerve on the longing and choices that are associated with love. How willing we are able to give ourselves to another. (And, it's always worth it – regardless of how the situation plays out, at least you can say with certainty that you gave it everything.) She is nervous about saying goodbye forever to a love that has reached its end. But there's that intention. Just at the end. To stay. Just a little longer. Because every moment spent with that person you love is precious. And once they leave, the illusion is shattered. And you'll have to move on.
Yes, I know the album came out in November… I'm that guy who's been listening to it on repeat.
"My reputation's never been worse so | you must like me for me." Taylor's strength has always been her songwriting, and she does not disappoint on this album cut from her latest Reputation. She sings of getting to know that special someone all over her favorite places in NYC. About realizing how you're slowly falling for that someone who just gets you. That makes all your cares melt away. "Delicate" is about that delicate dance that we all do in modern dating and courting. That one where we can't show exactly how we feel – because doing so makes us lose leverage; it makes us vulnerable to this person we have developed feelings for. But, just as I have done in the past, Taylor bites the bullet. She tells him how she feels. She admits that the situation is delicate, but she's here to assure the object of her affection that he is special. That he is worthy of her. That she likes him. And, at least for Taylor, her assertiveness works in her favor.
7. "Sleepover" by Hayley Kiyoko (played 125 times)
Hayley Kiyoko is just So. Damn. Talented.
Oof. Hayley sang the song of my soul when I was dealing with unrequited love this past year. Lyrically, Hayley discusses how she wants more from a friendship with a straight girl that she knows will never truly turn into anything. She resolves that at least she can play out the relationship in her head. The song itself deals with the depression many LGBT youth deal with when going through the trials and tribulations of young, unrequited love. When we make terrible decisions and fall for that straight person who emulates all the traits you want in a partner. Who truly gets you but would never reciprocate the romantic feelings you're developing as you discover who you truly are. Hayley brilliantly captures the essence of this type of love. How it can drive us into unhealthy relationships where we are willing to fulfill the object of our desire and affection in return for nothing. How we are able to give of ourselves so much and expect nothing in return. And while Hayley harps on the pitfalls of realizing you're in a one-sided, unfulfilling relationship…
Selena Gomez plays multiple roles in the "Bad Liar" video, which, if you haven't seen it yet, you need to immediately watch. Like stop reading now and click the link next to the number 6. (That's her as me the nerdy high school student.)
Selena sums up the stumbling that can occur when you're in the presence of that person of your dreams. "Liar" comes across as a song full of disconnected thoughts – and it's supposed to do just that. It encompasses the wave of frantic speech (AKA word vomit) that can happen when approached by your crush. That guy who puts all the others to shame. The one you have to literally pick your jaw up off the ground for. Trust me – it's literally the worst. Set to a simple bassline, Selena allows her breathy voice to stretch, fill the gaps, and entertain the listener. It showcases the discombobulation of crushing on someone through its lyrics, which is why this song works so well.
The party sequence picturized in this song is one of my favorite sequences in recent film history.
This song sums up my speech to all my friends RE networking. Jkjk, but really, I fell in love with this song after watching the film. It sums up the emotions we feel as twenty-somethings when contemplating attending an event: the anxiety, the nervousness, the excitement, and (also, in my case) the introspection. How will this event change me? Will this person I meet be worthy of my time? Will I be of theirs? Will this person help make my life easier in any way – personally, professionally, emotionally? It's the delicate dance of wanting to appear mysterious to pique a stranger's interest but not too aloof to drive them away. Of course, my favorite part is the bridge (literally why I played this song so many times), when Emma Stone's character glides through a slowed-down reality. Where she tries to make sense of who she is in the chaos that is her world. It's a relatable scene for any person still trying to gather their bearings and make sense of their place. How they will contribute to society. Where they fit within the hierarchy. It's a person on the precipice of discovery. And it's where I feel many of my friends and I currently are.
The Weeknd
in his apocolyptic video for "I Feel It Coming."
Leave it to Abel to slay my life with this gorgeous electro-R&B collaboration. While the song does have the double entendre of passionate and consensual sex, the deeper meaning here is one of The Weeknd wanting to commit to this person he has developed feelings for. It's a departure from his previous tales on relationships and trysts with women – he's willing to stay and create something with this woman. And it makes sense – he's feeling just as good about love and this woman as he and Daft Punk convey through the immaculate, albeit mushy, production.
3. "Issues" by Julia Michaels (played 161 times)
Julia Michaels: a name you need to know in terms of future pop music players.
I remember the first time I heard this precious song – I immediately texted my niece and said this was the song Selena should have released as her first single for her new era. It was the perfect underrated production, with lyrics of a chaotic and unhealthy relationship on the verge of breaking. It's that last chance. That final stand to see if the other person is willing to work with you to rebuild what has broken. To actually communicate about the issues. In a way, I'm glad Julia saved this song for herself – while the song would have been perfect for Selena, the raw emotion and hesitation in Julia's voice is exactly what transforms this song from ordinary to GRAMMY-worthy. It's subtlety and self-deprecative nature showcase the emotions that we may display when our partner blames or lashes out at us. The problem lies not with our actions, but rather in our partner and how he or she reacts to situations. Julia is willing to step in to help her partner come to terms with his failures and shortcomings so that he may be able to share in her successes. So that he understands that she will be there regardless of his own success. She loves him as he is.
Oof. I don't know which I like better: ZAYN's voice or his swag. Things like this are what solidify my love (let's be honest – it's lust probably) for him.
When ZAYN's angelic voice filled my headphones on that first listen, I knew this was going to be a hit. Reflecting on the ashes of a passionate relationship, ZAYN and Taylor recount the passion that they can't live without anymore. They literally would rather die than spend another moment without their lost lover. Interestingly, both play opposites in the break-up, singing from person A and person B's perspectives. Both are devastatingly heartbroken, but neither wants to make the first move. Instead, they are content enough with living in their anguish. Obviously, the song's production matches the lyrics and tone of the 50 Shades trilogy: subdued, dark, and erotic. It's where the pain (of heartbreak) and the pleasure (of their memories of the former lover) meet. And it doesn't hurt that it features two of my favorite singers.
And from these two superstars to the queen of my charts…
Drum Roll Please…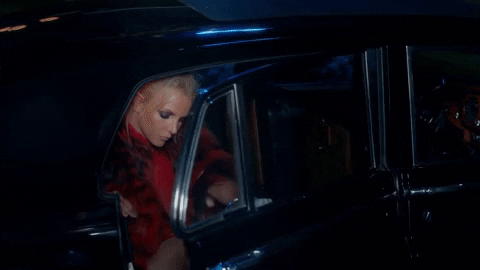 I mean, honestly… What did you expect? It's Britney, bitch.
Britney brought back the subtle sexuality she's known for, got herself into the best shape she's been in years, and shot what could essentially be seen as an extended cut of the 2003 

"Boys" (The Co-Ed Remix)

video. Britney pulls out all the stops here, explaining to her beau that they will indeed spend the whole night awake, like a slumber party. As we already know, Britney is the queen of sexual innuendo, and she paints one hell of a picture through her lyrics. It doesn't hurt that she invites one of her many protégés Tinashé to follow suit on the second set of verses. In terms of this song compared to the rest of her releases… yes, it's not Britney's strongest single. Nor was it her strongest song on the Glory album (which is EPIC, by the way). But, it's subtlety and playful lyrics are classic Britney and a reminder that she is still (mostly) relevant. Hopefully, her dabbling into this softer, intimate pop will push her team to explore new sounds and help Britney redefine the genre altogether.
And here's the countdown playlist via YouTube:
This list was compiled based on strict play count criteria. All songs present had to be added to my iTunes Library between November 1, 2016 – December 31, 2017. The order of the songs was based solely on play count. Overall, this list is not representative of the biggest moments in music, nor is it a list of critically-acclaimed singles released this past year. It is literally a compilation of the songs of which I couldn't get enough.